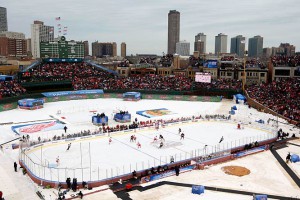 Welcome to the Hockey Hub Central. The main focus of this website is to provide information on the NHL Central Division. The Central Division officially formed in 1993 and is part of the Western Conference. In 2013 the NHL had a realignment of their divisions and there were several changes to the Central Division. The Detroit Red Wings and Columbus Blue Jackets left and the the Minnesota Wild, Colorado Avalanche, and Winnipeg Jets were added.
This made sense since the Red Wings and Blue Jackets are in the Eastern Division. Considering the travel these teams had to endure in other time zones it makes the Red Wings 22 straight playoff appearances that more amazing. All the current teams are in the central standard time zone except for the Avalanche who are in the mountain standard time zone. Is also has the issue of the altitude!
Unfortunately the Red Wings are no longer in the division and the Western Conference loses an original six team and a great organization. So there is even more of a focus on the Eastern Conference. Yes, the majority of the discussion is in the Central Division, but there will also be posts on the Pacific Division especially as playoff standings become a factor later in the season. I look forward to the new season and talking hockey with everyone.